Uncategorized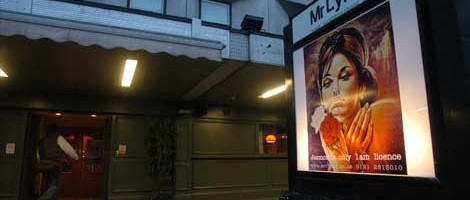 Come see us at Mr. Lynch this Saturday.
admin
November 27th, 2013
December is going to be a very busy month for us travelling throughout the north east to play weddings, a lot of corporate functions and of course festive parties such as Christmas Eve and New Years Day. We're so busy in December we're having to wait till January for our three man Christmas party.
But before the craziness commences we have one last public show which is at Mr. Lynch this Saturday. It's been a while since we've played a Saturday at this venue so come down and make the most of it as it's the last chance you'll have till next year. Mr. Lynch is a great venue situated in Jesmond, minutes from the centre of Newcastle. It's free entry before 10pm which is convenient as that's when we start and you'd be silly to miss any of our set. If however you are a silly person it's only £5 entry after 10pm and our performance is worth a million pounds alone. Hope to see you there.